Posted in
photo set updates
on January 24th, 2011 by admin
We all know piggys like to make a mess. This is one filthy little piggy. This slutty pig girl really gets down and dirty. She fills her dirty asshole with a pig tail butt plug, covers herself in chocolate syrup, then stuffs her pussy with a huge vibrator.
This filthy little piggy is the dirty girl you really want.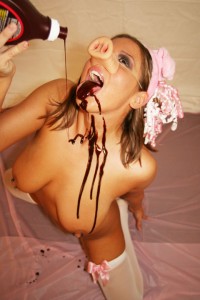 Tags:
animal
,
fetish
,
messy
,
pig girl
Posted in
photo set updates
on January 18th, 2011 by admin
Yes, that's right, I finally updated again. Do to some tech upgrades and system maintenance it took a while, but it looks like we should be back on schedule.
So check out our own fetish bunny. I was so excited when I found this hood and shooting the set certainly did not disappoint. This is definitely on the darker and kinkier side of sexy bunny girls.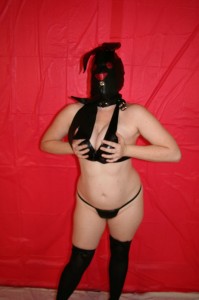 Tags:
costume
,
fetish
,
mask
,
sexy bunny